LEARNigeria Advocacy – September 2018
November 24, 2023

Posted by:

learnigeria

Category:

Uncategorized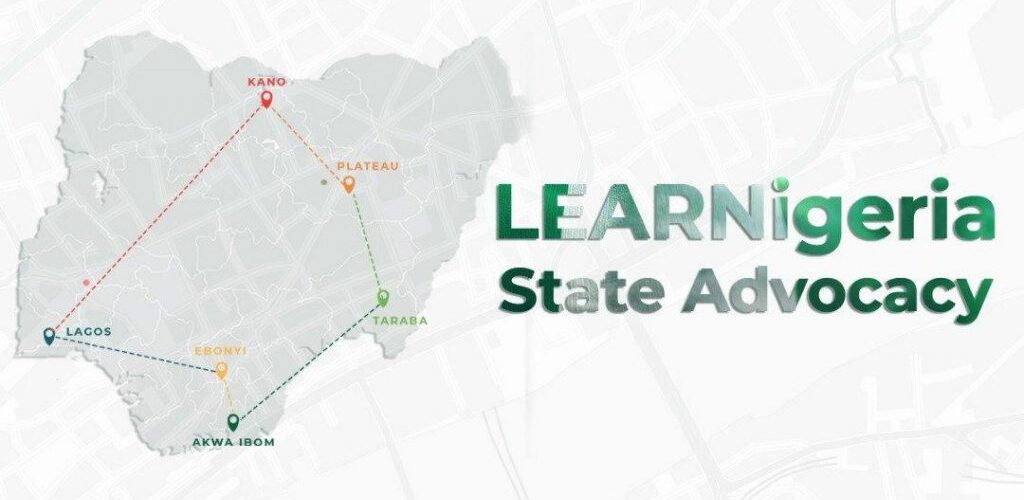 As a result of the key findings from the evidence generated by the 2017 LEARNigeria citizen-led household assessment survey, it was important to give feedback to the communities on the data collected.
The LEARNigeria community engagement and advocacy programme was held in September 2018 across the six states (Akwa Ibom, Ebonyi, Kano, Lagos, Plateau, and Taraba States) where the citizen-led household survey was implemented.
The community-level dissemination of findings, engagement, and advocacy, brought together parents, teachers, paramount traditional rulers, clerics, social mobilization officers, education secretaries, States' SUBEB Chairman and other decision-makers/policymakers to highlight the causes and identify the solutions to the challenges impeding children's learning in Nigeria.
The key objectives of the community engagement were to communicate results of the 2017 LEARNigeria survey, for the states and LGAs; stimulate the interest of stakeholders on possible ways of solving both access and learning challenge in the LGAs; and introduce the tested teaching methodology and programme to improve learning outcomes – Teaching at the Right Level (TaRL) – to the state education administrators and the community stakeholders. We also explored the possible partnership with SUBEB on the teaching methodology.
A number of issues were highlighted across the 6 states by the community members during the meetings. The common issues included lack of good teachers, irregularity in remuneration of these teachers, lack of conducive learning environment, as well as lack of learning resources. For some community members, they mentioned that as long as the government focuses more on politicking and less on education, the education sector will suffer all of these issues. But while these issues are existing, the communities went ahead to proffer solutions that they thought would help manage the situation and improve access to quality education for their wards. The first solution was to consistently develop the capacity of the teachers and encourage them by paying them a healthy income as well as incentives. They also encouraged each other to pay attention to the development of the children and not leave it all to the government; monitor the children's learning activities and ensure they are being taught well in school.
General remarks from the community members show that the Survey exercise was an eye-opening experience to the ills in the education system. Many lauded the impact of the citizen-led assessment in their community and promised to collectively become responsible for their children's education. On the side of the government, rather than being defensive, they were sober and promised to take actions within their power to effect position change in the communities.